Distributors and Retailers
Distribution & Retail Accounts List
Key Accounts
Apple Stores
Apple.com
Best Buy/ Best Buy.com
Best Buy for Business
BJ's Wholesale Club
BJ's.com
Costco (US)
Costco.com
Eurpac
Fred Meyer
Kohl's Corp
Macy's
Micro Center
Newegg.com
Nordstrom
Office Depot
Officedepot.com
Sam's Club
Staples
Staples.com
Target
Target.com
Walgreen's
Walgreens.com
Wal-Mart
Walmart.com US
Canada
Apple Canada
Apple
Canada.com
Best Buy Canada
Campus Retail Canada
Canada Computers
Canadian Tire
Costco Canada
EB
Games Giant
Tiger Glentel
Indigo Books
London Drugs
Newegg Canada
The Source
Staples Canada
Walmart Canada
Xcel Cor
Tier 2 Accounts
Adorama
AAFES
B&H Photo
Dicks Sporting Goods
Marine Exchange
MarMaxx/ Marshall's
Meijer
Menards
Microsoft Stores
Navy Exchange
Nebraska Furniture Mart
QVC
Sharper Image
Tuesday Morning
Distributors and Retailers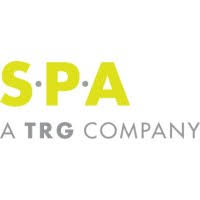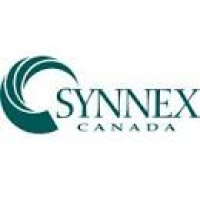 Direct Response Marketing Services in California
Market your products or services by mail or email with our direct response marketing service in California. Direct mail advertising is a fast, cost-effective, and flexible way of reaching new customers and retaining existing customers by encouraging repeat website visits.
Additionally, through email marketing, you can create targeted and personalized messages, which help your company build meaningful relationships with your customers. It also helps improve response rates to your direct marketing campaigns. Contact us today to learn more about how we can help grow your business profits through our various marketing strategies. We offer free service quotes.
Choose Our Direct Marketing Service
Re:Launch specializes in direct response marketing through email and postal mail, and this marketing style has proven itself to be highly profitable for our clients. We have been responsible for some of the industry's most innovative and profitable direct sales campaigns in recent history.
In addition, we believe that success or failure in direct mail is all about results. It is about whether the program produced a response or click-through that converted to profitable sales, which is all that matters. Here's what our direct response campaigns can do for you:
Create New Customers
Increase Sales per Customer
Turn Every Customer Into a Recurring Revenue Source
Increase Bottom-Line Profits
Creating Customers for Life
At Re:Launch, we help you create customers for life, which requires skillfully executing profitable direct mail campaigns that bring in new clients and carefully mining the riches hidden in your existing customer base. Getting lifetime customers also means working diligently from the first sale to capture your customer's name and carefully build their loyalty. It is about turning your list of one-time purchasers into a dynamic and loyal group of repeat buyers.
Contact Us
Contact us today to start planning your marketing campaign or learn more about how we can help increase your business' sales and profits. We have been in business since 2001, providing effective marketing strategies to many industries, including:
Law
Retail
Health
Training and Education
Automobile
Food
Entertainment
Sales